Body Intelligence was formed by Ged Sumner and first taught in Brisbane, Melbourne and Auckland in 2008. The training has quickly spread to South East Asia and North America where it continues to blossom and create communities of Biodynamic CST practitioners. It is also available in Europe and the Middle East. Ged Sumner and Heidi Lauber are the Directors of Body Intelligence and are passionate about making the therapy available in a time of high stress and uncertainty in the current world climate. To this end there has been a positive effort made to generate new teachers and assistants across twenty countries. Their vision is to generate competent practitioners for the therapy to flourish and be available to the public. They are also involved in the constant evolution of the course curriculum that reflects new developments in the Biodynamic field and within the Body Intelligence community. Ged Sumner and Heidi Lauber are co-directors for the trainings through Relational Field Inc and Relational Touch Inc, both Canadian based companies. Ged Sumner and Steve Haines have been instrumental in the co-writing of Cranial Intelligence and the Body Intelligence course notes. Steve runs his courses through Body College Ltd in London and Galway.
Ged Sumner
Director and Course Coordinator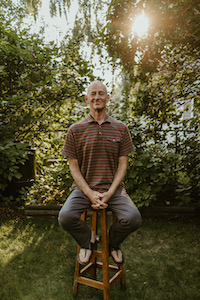 Ged Sumner is a practicing Biodynamic Craniosacral Therapist and Chi Kung Teacher. He has also studied Shiatsu, healing and attachment based psychoanalytical psychotherapy. He has taught Biodynamic Craniosacral Therapy since 1995. He is a director of Body Intelligence Training which offers BCST courses internationally. He regularly teaches postgraduate workshops. He also teaches Elemental Chi Kung in the form of workshops and retreats. See his Natural Movement website for current workshops and his book on Chi Kung called 'You are How you Move: Experiential Chi Kung'. He is the author of 'Body Intelligence – Creating a New Environment' which explores felt sense anatomy. He is co-author of 'Cranial Intelligence - A Practical Guide to Biodynamic Craniosacral Therapy' which is a foundational guide to BCST. His book on felt sense meditation called 'Body Intelligence Meditation: Finding presence through embodiment' is offered as a meditation workshop programme internationally see BI Meditation website. He has a degree in Chemistry. He is married and lives in Canada.
Heidi Lauber
Director and Course Manager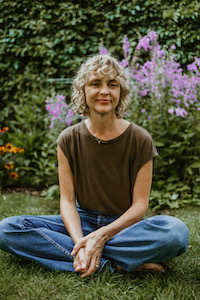 Heidi has been a practitioner for 24 years. Heidi graduated from WCCMT in 1997 and became an RMT. She went on to specialize in Myofascial Release, John Barnes-style. She studied with Upledger and Michael Shea prior to landing in Body Intelligence. She has been a student, graduate, assistant and senior tutor with BI. Heidi has always been taken by the unity of things and this has expressed in her need to study and understand more deeply the biodynamics of both nature and the people she has put her hands on. She remembers vividly a program about research into biofeedback that her elementary school teacher showed when she was 12 and how she felt a switch go on in her body and mind upon watching it. She was hooked on the intelligence of the body-unit in that very moment! Alongside biodynamic CST, Heidi finds herself most deeply informed by the experience of Northern Shamanism. She finds Chi Kung to be a lifeline of deep vitality and has practiced it for 25 years. She originally studied with Master Michael J.C. Shen (Qiqong Academy). She has practiced various forms of Eastern Meditation for the past three decades. Prior to becoming a BCST practitioner, Heidi was most influenced by her university studies of Participatory Action Research, living in central rural Mexico, where she learned to listen and learn more profoundly through the people who lived and worked there, immersed in a culture and people she immediately loved. She deeply values the experience of decision-by-consensus she was part of within the context of living with 20 Mexican and Canadian students as they learned from the local people, and each other, during her time on this course. When Heidi's focus shifts from the day-to-day of Body Intelligence, she can be found romping around the foothills of the Rockies in Southern Alberta, looking for owls, garter snakes, wildflowers and deer fawns with her son, whom she homeschools. She might also be found bouncing for hours on the trampoline with her son, working with her beloved garden or travelling with her family.
Bree Anaka
Administration Manager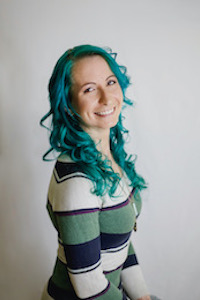 I became fascinated with the human body and its ability to heal through my own health journey. Struggling with a chronic pain dis-ease for 20 years; I kept my pain manageable through extensive diet, exercise, and lifestyle changes but could never quite rid myself of it. When BCST came into my life, I gained a deeper understanding of how compounding traumas, injuries and life experiences can get stuck in the body and cause significant dysregulation throughout. The healing found through this modality has been life changing, and it has been a delight to share this sentiment with clients as they release old hurts and return to a state of embodied wholeness. Prior to this role, I was a social worker for nearly a decade working with children and families in crisis. This time was an education in the vastness of the human experience and the resiliency of our spirit. This was also where I gained a great deal of administration experience that serves me as I join the admin team with Body Intelligence. I was regularly answering up to a hundred emails a day, taking calls, arranging meetings, and preparing and submitting legal documents. I am grateful for the wide range of skillsets that now help me support people all over the world at Body Intelligence.I am incredibly lucky to live in the beautiful meeting place of the Shuswap and Okanagan Valleys of British Columbia. I love the natural world and am resourced when I am out walking amongst the forest, swimming in a clear lake, or taking in the view from a mountain top. In addition to being a BCST practitioner, Tutor Assistant and Admin support, I am currently working towards becoming certified in Equine Facilitated Learning. Horses are powerful teachers who have a remarkable way of supporting our healing. It has been amazing how smoothly the horse work and the craniosacral work overlap with one another. I am looking forward to sharing the gifts of horses with children, youth and their families. I have also recently expanded my scope and now offer BCST sessions to large and small animals.Thank you for taking the time to read a little bit about me. I look forward to connecting with you!